Expert Witness
Examples of Legal Cases
Download List of Cases
As one of the top leaders in the Equine Expert Witness services fields, Bridget Brandon has been qualified as an expert witness and is primed to assist you in your legal issues. As a professional senior certified equine appraiser, equine field agent for Marshall Sterling, equine breeder, amateur/owner show rider and a horse farm owner with a reputation for honesty, a real backbone and quality service, Bridget Brandon provides an assurance of skill in the equine industry field. We work anywhere within the United States, North America and Europe.
Judges, arbitrators and attorneys are not expected to know everything outside of their own area of specialization and rely on experts to ensure that factual information is provided when digging into and providing further evidence into an expert opinion. Experts may be called upon as consultants in a case and may be used to give testimony in a trial.
ValueMyHorse LLC specializes in Sport and Performance horses, pleasure horses and breeding.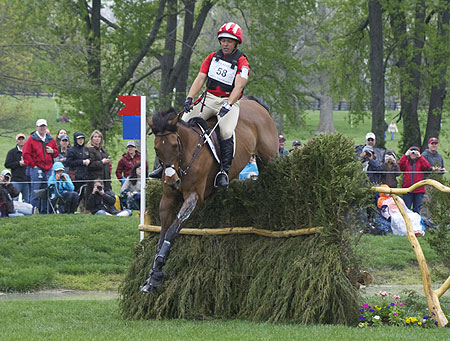 Expert advice and consultation from discovery through settlement or trial:
Sales
Appraisals
Farm management
Equine insurance
Equine behavior
Training
Equipment
Equine businesses
Safety procedures
Standards in the industry
Accident analysis and reconstruction
Negligence and prevention
Breeding
Showing
Appropriateness of equine and type
ValueMyHorse LLC offers services as either a Testifying Expert or a Consulting Expert. As a Consulting Expert, Bridget Brandon is retained to assist counsel with formulating strategy, reviewing documents, assisting in preparing discovery request and questions, educating the attorney in industry standards, and a variety of other assistance in resolving the matter. As a Testifying Expert, Bridget Brandon is designated by the attorney and may be obligated to prepare reports, opinions, etc.… Testifying assists the judge, jurors and counsel understand case evidence in layman's terms. An expert analysis carries legal weight and an expert witness may provide clarification concerning factual evidence requiring expertise in its explanation and expertise.
Due to confidentiality, case names and number are not shown; however, a sampling and description of some cases are described below. On average, work performed is 60% Defendant and 40% Plaintiff.
Hired by Zurich Insurance through their attorney as a Consulting Expert. The case involved their insured in a

m

edical

m

alpractice law suit involving an imported warmblood dressage stallion that was also to be used for breeding that died while in the care of the veterinarian. I was hired prior to mediation and was to consult on the value of the stallion, loss of future income, strategy potential, and educate the attorney on the equine industry prior to mediation. Settled at mediation with favorable terms for client.
Hired by a law firm to represent their high-profile client in a divorce case. I was asked to determine on a yearly basis a budget number for their daughter to show on the AA show circuit, including Wellington. How many horses were reasonable for her to learn on and a reasonable cost for those horses as well as a budget for equipment, upkeep, lessons and shows. I was also asked to provide an opinion on a reasonable pathway of growth for their daughter in her pursuit of an equestrian hobby.
Hired by Zurich in a medical malpractice case regarding a pre-purchase exam on an Eventing horse. Was hired to determine the value of the horse and to opine on the standards in the industry on pre-purchase examinations from a buyers and sellers perspective.
Bank in Colorado was under new ownership and contacted me to appraise a reining horse on a defaulted loan.
SPCA of Houston hired me to opine on the care, condition and value of two horses they had to confiscate due to the condition of the horses.
Hired by Erie Insurance Company to opine on the value of an imported show jumper that had been in a trailer accident and was eventually euthanized.
Hired by a plaintiff in a fraud case. Plaintiff purchased an imported warmblood that was represented to jump 1.40 m horse for her daughter from a broker. Plaintiff requested passport and after multiple requests finally received the Passport. Plaintiff had suspicions that the Passport did not match the horse but did not say anything. Horse did not perform as advertised and also colicked. A scan of a microchip confirmed the horse she received did not match the Passport. The horse matching the Passport was located in another city and was sold by the same broker. Case settled prior to

t

rial.
Hired on the plaintiff side to research and locate a veterinary expert, and as a consulting expert in a high-profile lawsuit regarding a dressage horse that was sold and not disclosing lameness issues on top of drug allegations to mask lameness.
Farmers Insurance hired me to appraise three ranch horses that were shot by a neighbor when they got out of their pasture and ended up on the neighbor's land.
Hired as a consulting expert to work with an attorney prior to mediation on a western pleasure horse that died as a result of an electrician leaving out exposed electrical lines.
Hired by Kentucky Law firm representing an electric company whose electrical lines fell during a bad storm. A stallion chewed on the electrical line and died. I was hired to opine on the value of the stallion, loss of future income and loss of value of future offspring.
Southland Claims Services hired me to opine on the value of two Friesian mares and two Friesian foals that were killed in a trailer accident by a tractor trailer rig.
Hired by SafeCo for accident reconstruction and equine behavior to assist in determining liability coverage. An individual was riding a neighbor's horse at her request. The neighbor was injured when the horse fell over backwards on top of her.
Hired by a Florida attorney whose clients had an imported dressage horse that was trained by Robert Dover. They felt it would be better suited as a hunter and sent it to a hunter trainer for training and to be sold. The horse was not trained and months later foundered. I was hired to determine value of the horse before and after founder and to opine on the standards in the industry on training and sales barns.
ValueMyHorse LLC has worked with a number of Insurance companies such as Zurich, Farmers, Liberty, SafeCo, Southland Claims Services etc., and has been involved in a number of veterinary medical mal-practice and equine death cases.
Every assignment has a different scope and purpose. Please contact ValueMyHorse LLC to discuss your needs with the utmost of confidentiality and to request fee information.